Sustainable Protein Initiatives
Canada's First Agri-food Performance Index
Manitoba is a partner in a private-public coalition to develop Canada's first index on agri-food performance. Benchmarking is a key tool that can help Canada's agri-food and protein industry compete, add value, inform policy-making and improve societal and environmental outcomes. This business case seeks to build momentum around this important initiative.
Sustainability Certification Bodies
Sustainability is the key to a better future. If you are thinking of being accredited for your company's efforts towards sustainability, there are an increasing number of certification bodies to choose from. Which is best for your organization? It depends on the industry. Below are some options to consider. 
B Corporation Certification
Becoming "B Corp" certified requires more than just making a profit and satisfying shareholders. It is a private accreditation awarded to businesses based on their "social and environmental" performance. These businesses are ultimately recognised as the gold standard for better business conduct and are regarded as the most socially responsible.
A recognized B corporation adheres to the greatest levels of performance, accountability, and integrity. B  Corp businesses aim to improve their corporate culture and the world at large by putting sustainable business practices in place.
Who offers B Corp Certification?
B Lab offers B Corp certifications. To find out about the process, requirement and fees associated, visit their website. 
More information on how you can get your certificate in Manitoba.
Global Reporting Initiative Professional Certification Program
The Global Reporting Initiative (GRI) professional certification program is a sustainability curriculum that delivers globally applicable professional development on the GRI Standards. 
Through this program, professionals will be able to enhance their knowledge, expertise, and skills on sustainability practices, particularly in implementing the GRI Standards, with the overall aim to improve the quality of sustainability disclosures and reporting.
More information on how you can become GRI Certified.
Quality Assurance Initiatives
Manitoba recognizes and values the maintenance of strict environmental oversight while supporting sustainable growth in the livestock industry. Livestock operations must meet all municipal and provincial requirements in order to be approved for development, including the Planning Act and Livestock Manure and Mortalities Management Regulation under the Environment Act.
Regenerative Agriculture Initiatives
Manitoba Livestock Initiatives
The Manitoba government has invested $2.85 million over five years into Manitoba Beef and Forage Initiatives to conduct research projects that support increased cattle grazing on the landscape. Projects that are currently in progress include: improving marginal pasture through planned rotational compared to high density grazing and soil carbon monitoring to detect changes due to grazing management.
Circular Economy Opportunities for Manitoba
In the latest International Institute for Sustainable Development (IISD) report created for Manitoba Agriculture, Manitoba explores its potential for circular economy opportunities. A circular economy is a model that utilizes the by-products of production instead of destroying them, reducing the need for raw inputs and resource extraction. This model hits multiple sustainability targets and presents ecological, environmental and social benefits.
Manitoba recognizes the synergies between the Manitoba Protein Advantage strategy and a circular economy model to unlock value from waste streams to develop innovative agri-products and quality industrial ingredients that will help sustainably feed the world's growing population. Learn more about Manitoba's opportunity to adopt a circular economy model.
Greenhouse Gas Mitigation in Manitoba's Beef Sector
Explore these infographics for information on greenhouse gas (GHG) mitigation in Manitoba's Beef Sector: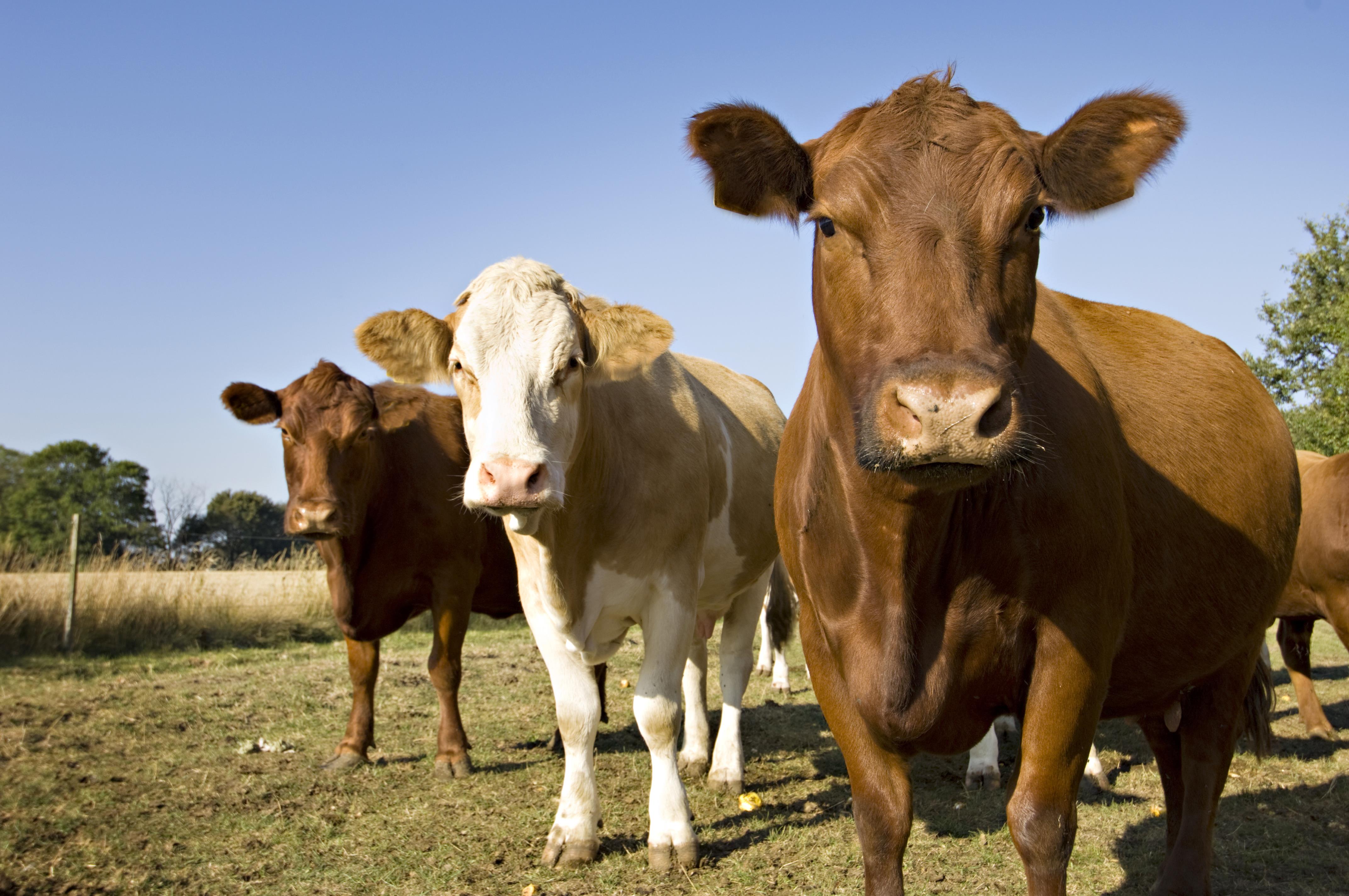 Sustainable Sourcing
Sustainable sourcing is the incorporation of environmental, ethical and social performance factors in the process of selecting suppliers and making purchase decisions. To meet growing expectations from stakeholders, including consumers, shareholders, non-governmental organizations, and agri-business companies are making responsible sourcing an integral part of their procurement strategies.
The main benefits of sustainable sourcing for agri-business companies include:
risk mitigation — increased brand protection, while minimizing supply chain disruption, fines and litigations.
reduced costs and increased revenue — through increased competitiveness, access to new markets and new customer attraction.
In recent years, more agri-food companies have announced their sustainable sourcing plans to reduce their environmental footprints. A few examples of sustainable sourcing plans from major multinational food companies are highlighted below:
McDonald's Canada is sourcing at least 30 per cent of the beef used in its Quarter Pounder burgers from sources certified according to Canadian Roundtable for Sustainable Beef (CRSB) standards.
Unilever claims that 62 per cent of their agricultural raw materials are currently sustainably sourced.
Nestle indicates that 66 per cent of their total purchase spending and volume is sourced from audited and compliance suppliers.
McCain Foods has set a target to implement regenerative agricultural practices across 100 per cent of its potato acres worldwide by 2030. The company also committed to using 100 per cent reusable or compostable packaging, zero waste to landfill and 100 per cent potato utilization by 2025.
McDonald's asked its potato suppliers (McCain Foods, Simplot, etc.) to demonstrate that potatoes are produced in a sustainable manner.
Roquette Canada's pea processing plant in Manitoba will require pea producers to meet sustainable sourcing standards.
Alternative Proteins ESG Reporting Frameworks
Investor interest in alternative proteins is expanding, as is the need of investors to assess and analyze ESG (Environmental, social, and governance) features of alternative protein business models. The Good Food Institute and FAIRR collaborated on an ESG framework to provide effective, standardised tools to investors and enterprises participating in the alternative proteins market for monitoring, measuring, and reporting industry-specific risks and opportunities.
Investors can utilise the frameworks to do due diligence on firms operating in alternative proteins and obtain visibility into such companies' relevant features. The guidelines also serve as industry roadmaps for ESG best practises.
The Alternative Proteins ESG Reporting Framework for Specialized Companies is intended for small and medium-sized producers and ingredient suppliers whose primary emphasis is alternative proteins.
The Alternative Proteins ESG Reporting Framework for Diversified Companies is intended for businesses who manufacture a wide range of products and are expanding their product portfolios to incorporate alternative proteins. Food sellers, manufacturers, and animal protein producers are all included.
Manitoba Programs Supporting Sustainability
Manitoba strives to grow its agriculture industry in an environmentally responsible and sustainable manner.
The province supports a number of programs and activities that encourage the development and implementation of sustainable production and processing of crop and livestock products.
Programs offered are designed to reduce the greenhouse gas emissions from the agri-products produced and conserve agricultural ecosystems through profitable and environmentally sustainable management practices.
These programs also support best management practices to increase crop and livestock production efficiencies, while sequestering more carbon into our crop and forage lands:
Additional Sustainability Resources
Contact
For more information about sustainability initiatives in Manitoba and Canada's protein sector, email us at mbproteinadvantage@gov.mb.ca.