Commercial Strawberries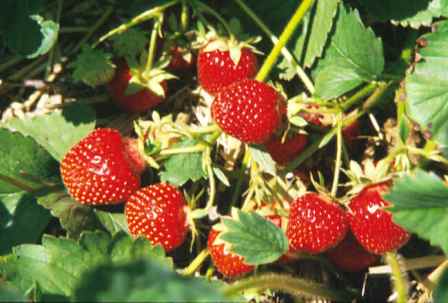 Strawberries are one of the oldest U-pick fruit crops in Manitoba. It also has the largest acreage in Manitoba. Traditionally strawberries have always been a favorite fruit. The latest figures of commercial acreages does not show much of an increase from 1996 of 740 acres. Strawberry acreage peaked in 1993 with around 800 acres. This trend seems to fit in with the observed decline in the interest in U-Pick fruit.
Strawberry growers have been represented by a grower group called the Strawberry Growers Association of Manitoba. The organization was established by Dan Sosiak in 1972. Today this group is know as the Prairie Fruit Growers Association and is no longer exclusive to strawberry growers.
Production Information
Links
The information on this site was developed jointly by Alberta and Manitoba Departments of Agriculture and with assistance from Saskatchewan Agriculture and strawberry growers.