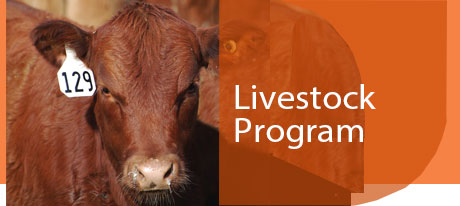 The purpose of this program is to administer the Livestock Manure and Mortalities Management Regulation A team, including Environment Officers and Environmental Engineers, has been established for this purpose.Team members are regionally based to provide local coverage, and centrally coordinated to ensure consistent delivery of the program. Primary responsibilities include the issuance of permits for construction, modification or expansion of manure storage facilities and confined livestock areas, investigation of complaints, annual inspection of permitted manure storage facilities, inspection of manure storage facilities undergoing construction / modification / expansion, and enforcement of regulations on management of manure and mortalities.
Office and Staff Locations
Environmental Compliance and Enforcement
Steinbach
Winnipeg
Gimli
Brandon
Lac du Bonnet
Portage La Prairie
Dauphin

(204) 346-6060
(204) 945-0675
(204) 641-4091
(204) 726-6565
(204) 345-1486
(204) 239-3868
(204) 622-2030
Environmental Approvals
Manure Management Plans
Permits


(204) 945-3078
(204) 945-8321

Emergency Response
24 hour emergency reporting line - 1-855-944-4888
Need More Info?
Email or call us at:
204-945-6784
1-800-214-6497
Quick Links
Resources