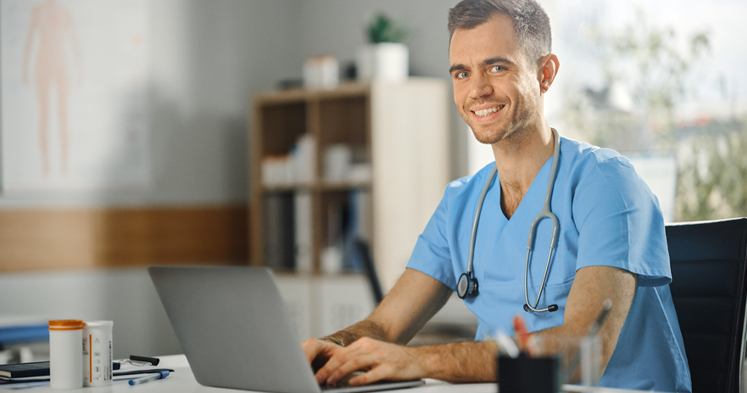 Is this specialty right for you?
Not everyone is suited to correctional nursing. The work can be challenging but it can also be very rewarding - if it's the right fit for you. Here's what it takes to thrive.
Ability to be flexible and think on your feet
Nurses working in correctional settings need broad skills and good decision-making abilities to deal with the wide range of health issues they may encounter. You'll be involved in many different types of nursing, from routine procedures to triage and emergency response in volatile situations.
A mature understanding of human behaviour
It's important to see beyond someone's criminal record so the best possible support can be provided to every patient.
Part of your job will be to connect with inmates and listen to their stories. You may hear about wounds beyond the physical that have affected your patients' lives in many different ways - stories of trauma, poor choices and suicidal thoughts. You'll need to be able to build trust while setting boundaries and dealing with challenging personalities.
Eagerness to expand your skills
Correctional nursing is an ideal situation for nurses at the beginning of their careers, or experienced nurses who want to continually learn. The experience you gain may open doors to new areas of nursing and leadership.
This is an opportunity to grow in the areas of forensics, mental health, emergency response, public health, palliative care and more. Doing this work, you can expand your capacity for compassion, and become more skilled at helping vulnerable and marginalized people.
Mutually supportive
Working in a correctional setting, you'll be part of a larger interdisciplinary team. You'll work independently while supporting the other team members. Together, you'll help each other cope with the unique stresses of your work while celebrating the unique personal rewards.
Who thrives in this environment?
Nurses with emergency room or mental health experience
Nurses with several years of medical- surgical nursing experience
Recent graduates and practicum students seeking experience and mentoring in a broad range of nursing activities