Frequently Asked Questions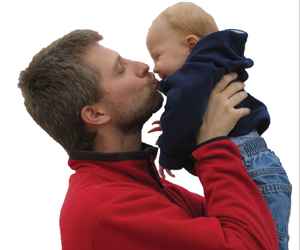 When can I start getting the prenatal benefit and how long will it last?
The benefit can start in the month of your 14th week of pregnancy and will end in the month your baby is due. After your baby is born, federal child benefits are available.

When should I apply?
Apply as soon as your pregnancy is confirmed. Make sure your application is complete to avoid a delay in starting your benefit.
When will I receive my prenatal benefit cheque?
The Healthy Baby cheques are mailed from Winnipeg on the last Friday of every month.

Who can attend a Healthy Baby Community Support Program?
Anyone who is pregnant and/or parenting a baby that is under the age of one.

Is there a cost?
Healthy Baby programs are free and you can attend when it is convenient for you.

Where are these programs?
There are over 100 Healthy Baby sites across Manitoba. To find out how you can connect to a program in your area, call 204-945-1301(Winnipeg) or toll-free at 1-888-848-0140 or see the locations and phone numbers listed on this website.