Clerk of the Executive Council and Cabinet Secretary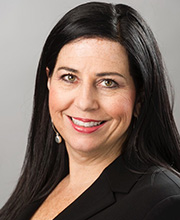 Kathryn Gerrard is Manitoba's Clerk of the Executive Council and Cabinet Secretary as well as Head of Manitoba's Public Service.
Previously, Kathryn served as the Deputy Minister of Economic Development, Investment and Trade at the Government of Manitoba where she led economic development policy programs, attracted investment, promoted trade and created high-quality jobs for Manitobans.
Kathryn has also held the position Deputy Minister of Families responsible for the delivery of social service programing to Manitoba's most vulnerable. Most specifically, leading the transformation of key areas of Disability, Child Care, Child Welfare, Housing, and Employment Insurance.
As the Director of Manitoba's Mental Health and Addictions Transformation, Kathryn was well-known for creating a whole of government approach to mental health and addictions, overseeing the implementation of over thirty initiatives providing greater supports within Manitoba. Her work lead to the development of the first Mental Health, Wellness and Recovery department in government.
Kathryn has also spent over twenty five years in the private sector at MTS (BellMTS) as an effective executive leader, skilled in strategic planning, transformation, profit and loss management, operations, sales, marketing, and business development. This was most proven in her position as General Manager for AAA Security (BellMTS Smarthome)
Kathryn is a graduate of Red River College in Business Administration and served on Winnipeg's Downtown Community Safety Partnership and Ronald McDonald House Manitoba boards.
A true Manitoban, she passionately supports our Winnipeg Jets and Blue Bombers. In her spare time, she enjoys spending time with her two grown daughters at their Whiteshell cottage.
---
Manitoba's Public Service
The Government of Manitoba includes departments, agencies, Crown corporations and other reporting entities. Its core government workforce of over 12,000 people makes up Manitoba's Public Service. The public service:
helps the government of the day to develop and deliver policies and programs;
is politically neutral and remains in place through elections;
works in many different areas; from policy to program delivery, legal services to accounting; and
is governed by the rules set out in the Civil Service Act.
Learn more about our strategy for transforming Manitoba's Public Service
Learn more about working in Manitoba's Public Service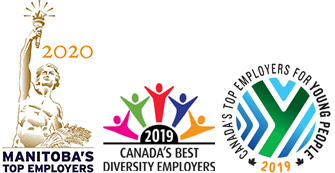 ---
Meet the team
The Clerk of Executive Council and Secretary of Cabinet is supported in his role by a Deputy Secretary of Cabinet and leads an executive team that includes 14 deputy ministers and the secretary to Treasury Board. The Deputy Ministers:
are appointed as the most senior public servant in each department;
support their Minister who heads the department;
are responsible for their department's day-to-day operations and for the successful delivery of whole-of-government initiatives; and
are accountable to the Premier, their Minister and the Clerk for the effective operation of their respective departments.
Contact Manitoba's Deputy Ministers