The Manitoba Advantage in Chicken Protein
Manitoba has a strong and vibrant broiler chicken sector with a commitment to food safety and animal health and welfare across the value chain. Manitoba has access to quality feed grains, an economical and sustainable land base, and a good transportation network.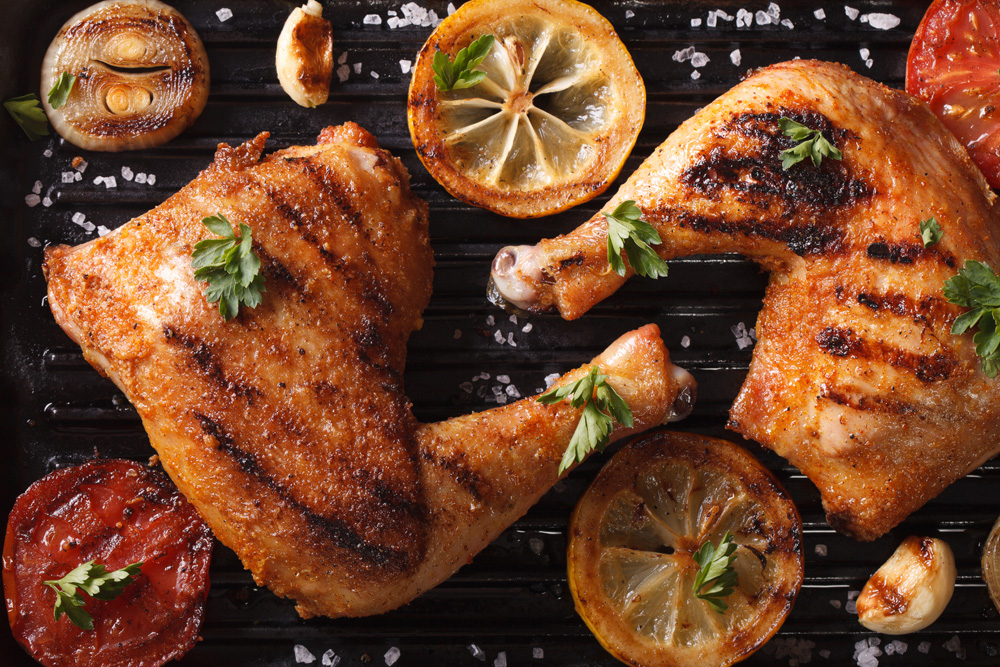 Manitoba's Chicken Industry
The chicken industry in Manitoba includes poultry production and processing.
A total of 126 farms, including broiler breeder, broiler and broiler hatcheries and six processing plants, two Federal and four Provincially inspected facilities.

Broiler farms in the province typically produce seven flocks per year.

The average chicken farm in Manitoba raises about 71,500 broiler chickens per flock.

 

The broiler industry is a supply-managed commodity, which allows the supply of poultry to meet the demands of Canadians.

Manitoba produces four per cent of Canada's demand for poultry.
Manitoba chicken production generated $123.1 million in farm cash receipts in 2020, up 13.7 per cent from 2016 and making up just over 5 per cent of total livestock farm cash receipts. Broiler chicken production in Manitoba has increased by 13.7 per cent in the past five years.
Processors:
Favour-Rite Meats
West Man Processors
Industry Associations:
Market and Consumer Trends
Chicken is the number one meat protein of choice for Canadians, with consumption of about 34.4 kilograms per person in 2020. Chicken consumption in Canada has been increasing year on year and is currently at its highest level ever, up 2.8 kilograms from 2015. Canadian consumers consider chicken to be a lean, healthy, nutrient dense, high value meat protein.
Research
The University of Manitoba conducts research that focuses on the use of feed additives and novel feedstuffs that are designed to improve gut health and broiler production efficiency.
Chicken farmers in Manitoba support research related to poultry health and welfare, industry best practices, and food safety and sustainability, through Manitoba Chicken Producers.
Contact
Email: Manitoba Agriculture