Natural Resources and Northern Development
Manitoba Provincial Parks Infrastructure Renewal Strategy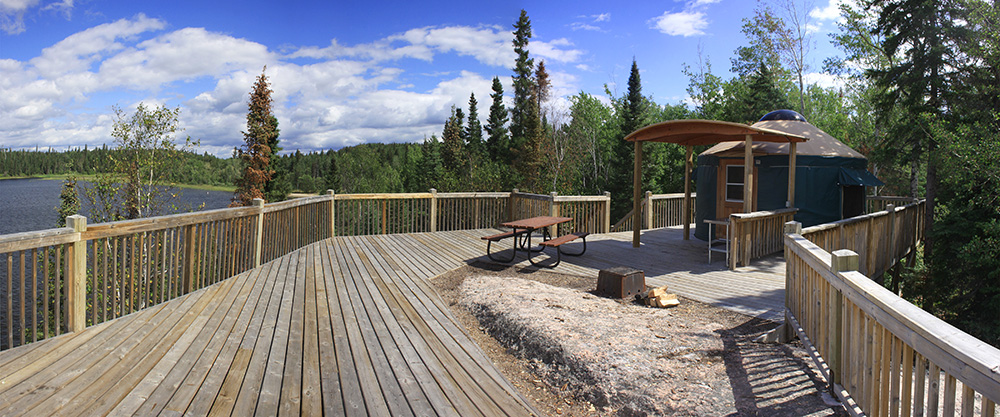 Manitobans value and cherish our provincial parks and the unforgettable experiences they offer.
Visitors say they want more incredible opportunities to explore Manitoba parks while enjoying modern park infrastructure and exciting programming.
To achieve this, the Manitoba government is working to modernize and improve visitor experiences through a new comprehensive multi-year plan to invest $220 million in our cherished provincial parks.
The renewal strategy focuses on the new 10-year Manitoba Provincial Parks Infrastructure Renewal Strategy, which will enhance provincial parks so these treasured public spaces are preserved for future generations.
Renewal Strategy News Release
Manitoba Provincial Parks Infrastructure Renewal Strategy - PDF
The investment plan focuses on two critical streams:
Park infrastructure projects – including campground improvements, new trails and boardwalks, accessibility initiatives, parking lots, access roads and trailheads.
Provincial roadway renewal projects – projects to improve access to and within provincial parks.
In 2023, an investment of approximately $22 million covering much of the entire provincial parks network will add, enhance and renew infrastructure, as well as improve accessibility.
New Projects for 2023
Some of the 2023 provincial park infrastructure projects that cover much of the entire provincial parks network include:
Whiteshell Provincial Park - Whiteshell Museum replacement and West Hawk Lake Seawall reconstruction;
Birds Hill Provincial Park - sewer collection system upgrades and Fox Bay campsite upgrades;
Hecla/Grindstone Provincial Park - campsite electrification at Gull Harbour;
Stephenfield Provincial Park - electrical services upgrades at campsites;
Spruce Woods Provincial Park - campsite electrification in the group use area;
Duck Mountain Provincial Park - four new yurts at Childs Lake campground;
Bakers Narrows Provincial Park - a new energy and water efficient washroom and shower building at the campground;
Pisew Falls Provincial Park - Rotary Bridge assessment and upgrades;
Paint Lake Provincial Park - wastewater lagoon assessment and upgrade; and
Whiteshell Provincial Park - Brereton Lake new water treatment plant.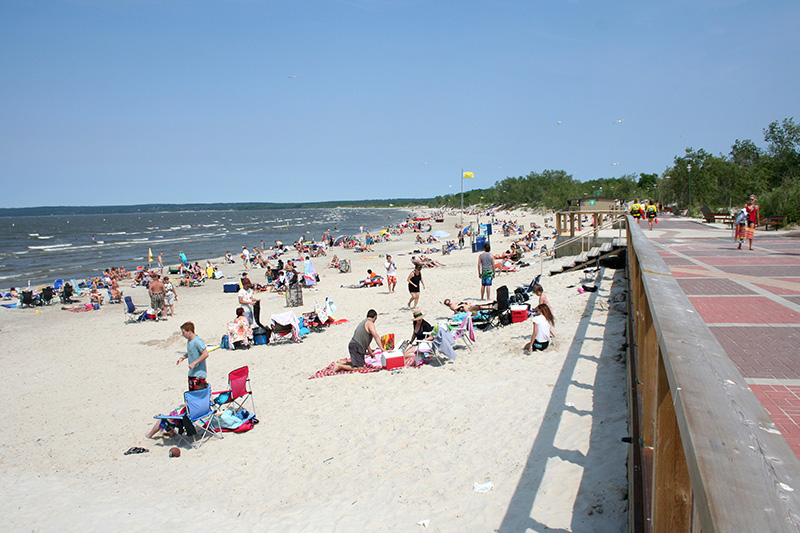 The Travel Manitoba provincial parks evaluation study demonstrated there is a need for strategic infrastructure investments and an approach that centres around park users to help guide future planning and investments in our provincial parks. This new capital plan has followed this advice.
For more information on that study and its recommendations:
Evaluating the Tourism Potential of Manitoba's Provincial Parks
Through public engagement efforts, Manitobans have told us that they want new and improved amenities in our parks and more opportunities to explore new areas of the province. Manitobans have identified enhancing recreation infrastructure as a priority, with a particular focus on improving the supply of serviced campsites, yurts, docks and boat launches, playgrounds, access to WiFi and motorized and non-motorized trails.
Manitobans have shared that parks should remain as a public good – and this message has been heard loud and clear. This historic investment in parks clearly demonstrates we are preserving these priceless assets for the future.
As we move forward, it will be essential to continue engaging with people and park stakeholders in Manitoba throughout the life of this strategy to ensure that investments continue to reflect the priorities of Manitobans.
Recent engagements with Manitobans and the results can be found here:
Trails Strategy
EngageMB - Manitoba Trails Strategy
EN: Manitoba Trails Strategy - What We Heard
FR : Stratégie pour les sentiers du Manitoba - Ce que nous avons entendu
Endowment Fund
EngageMB - Provincial Parks Endowment Funds
EN: Provincial Parks Endowment Funds
FR : Fonds de dotation pour les pacs provinciaux