The Manitoba Advantage in Dairy Protein
Manitoba has a strong dairy processing sector and fosters an ideal environment to build the dairy protein industry. The province offers low-priced land, energy and water for expansion of existing operations and set up of new facilities. There are federal investment opportunities to develop innovative dairy products to expand existing markets. The strong business environment has resulted in significant investments by major dairy processors.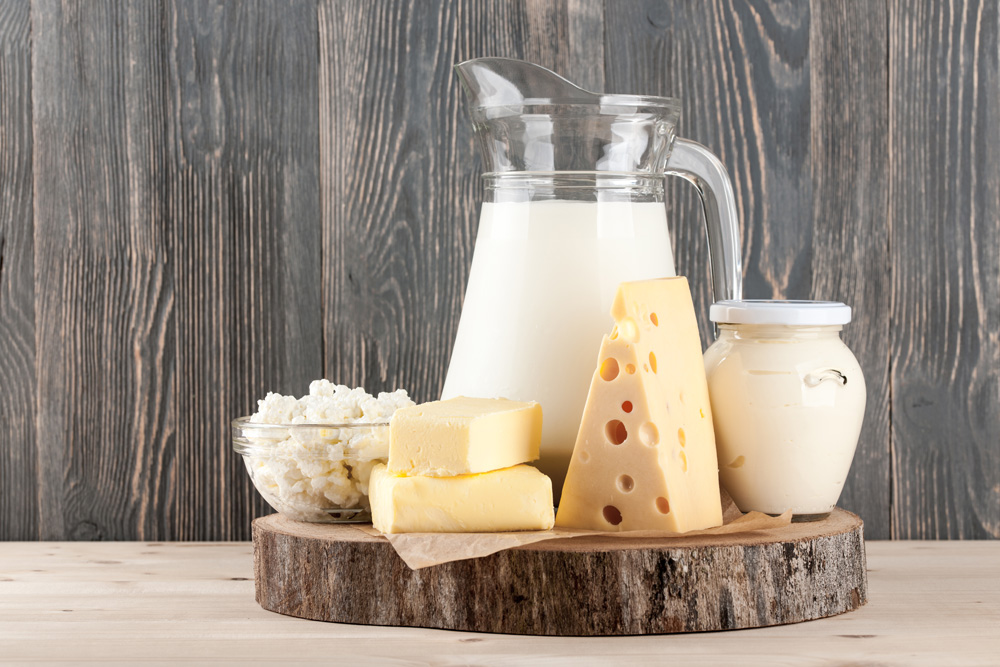 Manitoba's Dairy Industry
The dairy industry in Manitoba includes dairy production and processing, employing around 1,600 Manitobans.
A total of 263 farms and 11 processing plants, managed by 12 dairy companies.

All dairy farms in Manitoba are family owned and operated.

Dairy Farmers of Manitoba offers an entrant program to encourage dairy farmers to set up in the province.

The dairy industry is supply managed and allows dairy farmers to match supply of milk production to meet the demands of Canadians.

Manitoba supplies around four per cent of Canada's demand for dairy products.

 
Receipts from supply-managed commodities were $590 million in 2019, up 4.8 per cent compared to 2018, with milk sales contributing $314.9 million in 2020, down 0.8 per cent compared to 2019. Dairy farm cash receipts make up 13.3 per cent of total livestock farm cash receipts in 2020.  
With a decrease in number of dairy farms in Canada and an increase in demand for dairy products, dairy farmers are constantly striving to increase efficiency by utilizing quality genetics, automation and targeted feeding. This has resulted in farms producing more milk and generating more revenue per farm.
There were 36,300 mature dairy cows and an additional 22,800 replacement heifers on farms in 2020.
In 2019-2020, retail sales of dairy products were strong for most categories. Demand for butter and cream remained robust with a respective 11.7% and 10.2% rate of increase at the retail level. In addition, growth in per capita cheese consumption has persisted, particularly for mozzarella and other everyday cheeses.
Dairy Farmers of Manitoba (DFM) marketed 358.1 million litres of milk and the value of the milk to producers was $265.5 million, an increase of $14.1 million over final sales for 2016.
Processors:
Industry Associations:
Market and Consumer Trends
Dairy is one of the primary traditional sources of protein chosen by consumers.
Over the last year, Canadians increased consumption of cream, cheese and ice cream products, but reduced consumption of fluid milk.
There is a steady increase for the demand for higher butterfat products, representing a two per cent growth in the Canadian dairy market in 2017 and a six per cent increase in milk supply from farms.
Dairy Farmers of Canada and members initiated the development of the proAction initiative to show how farmers responsibly producer milk. With proAction, farmers offer proof to consumers that they work to ensure milk quality and safety, and to continually improve animal health and welfare as well as environmental stewardship.
Research
The University of Manitoba plays an important role in assisting producers and processors in developing markets. The university recently opened its new dairy research barn to conduct research on cow health and efficiency. This facility allows milk to be separated from different treatments for further processing research. The dairy barn is open to the public, offering demonstrations and educational components to increase awareness on milk production.
Contact
Email: Manitoba Agriculture