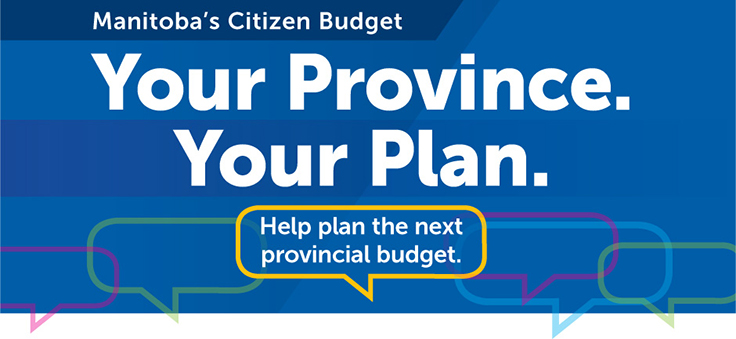 The deadline for written submissions will be Thursday, December 1, 2016. Submissions received before October 10, 2016 will be reviewed and organizations may be invited to make a presentation at one of the in-person meetings being held between October 17 and 26
Written submissions must be no longer than 1,500 words and should focus on the themes noted above.
If you have questions about the written submissions, please contact minfin@leg.gov.mb.ca or by calling Minister Friesen's office in Winnipeg at 204-945-3952.